The poles are produced by pouring concrete into molds fitted with pre-stressed steel wire reinforcements and followed by compacting and curing. The production cycle varies from 6-8 hours depending on the production environment.
The key processes involved in pole production are:
Mould Preparation:

Molds are cleaned and applied with mould release oil for easy lifting of finished poles out of the mould box.

Pre-Stress Wire Fixing:

The steel wires are pre-stressed and passed through mould boxes. The pre-tensioning of wires improves the strength of the poles.

Concrete Making:

Concrete is produced using 'batching plants' located within factory premises. The raw materials for concrete are coarse aggregates, fine aggregates, admixture, cement and water.

Concreting:

The concrete is poured into mold boxes.

Compacting:

The mould boxes are vibrated so that concrete gets compacted.

Steam Generation:

Steam is produced using a boiler.

Steam Curing:

The steam is passed over the mould boxes to remove moisture from the concrete.

Pole Release Preparation:

At this stage, the pre-tension wires are cut and hence poles are de-tensioned.

Lifting:

The poles are lifted from mould boxes using gantry cranes and transported to other locations for further processing.

Water Curing:

After lifting from poles, they are stacked inside ponds for further curing and strengthening.

Stocking:

After water curing, poles are stacked at the stockyard as finished goods inventory.
Delivery: The poles are loaded onto trucks for customer delivery.
The picture given below is the diagrammatic representation of the complete production process.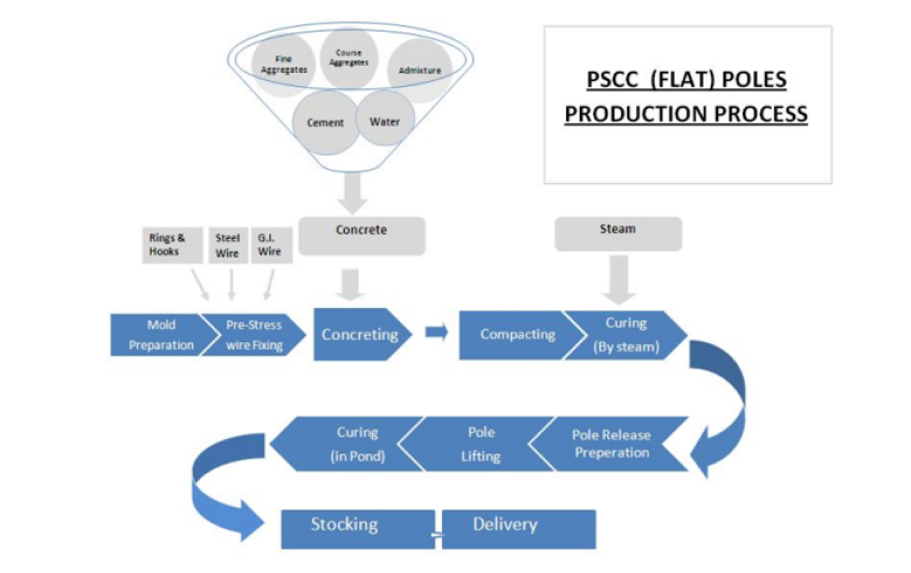 Production Infrastructure
MPIIPL is the only company that uses automated batch mixing plant for concrete making. This is a very crucial step in pole production. The final quality of the pole depends on accuracy and consistency in batch mixing.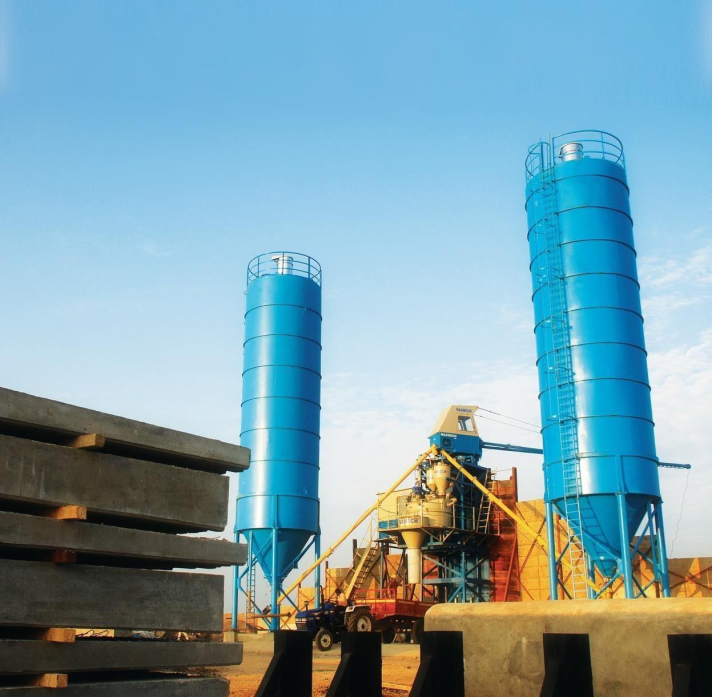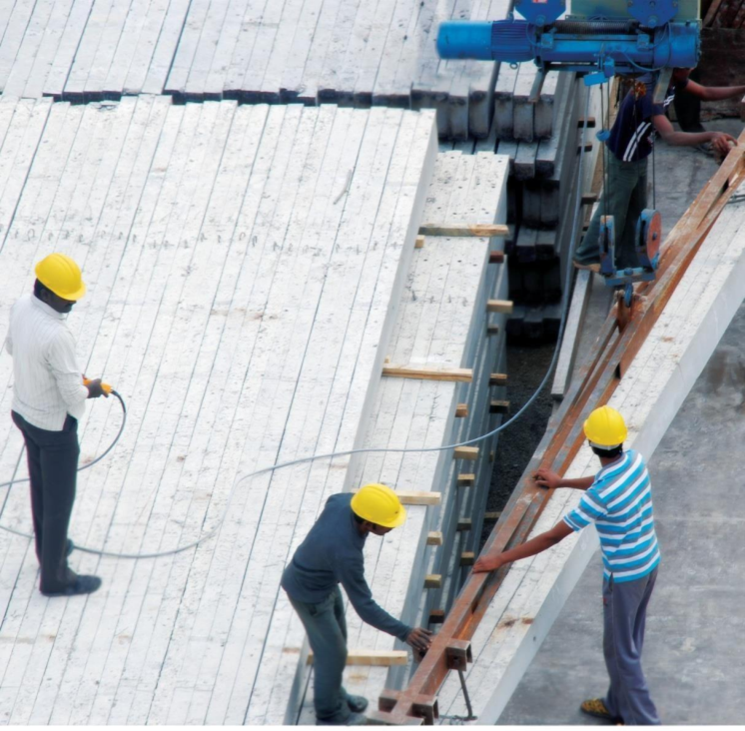 Internal Material Handling Infrastructure
Internal transport vehicles are used for transporting concrete raw materials to batching plant, concrete from batching plant to production beds, steam from boiler to production beds, poles from production beds to curing ponds, poles from curing pond to stock yard and loading poles from stock yard to outbound trucks.
Fabrication Infrastructure
Manchukonda Prakasham Industries India Private Limited has set up a workshop to manufacture mold boxes, end plates, concrete trolleys, vibrators, wedges and barrels, pole lifting system, pole loading and unloading system and many others.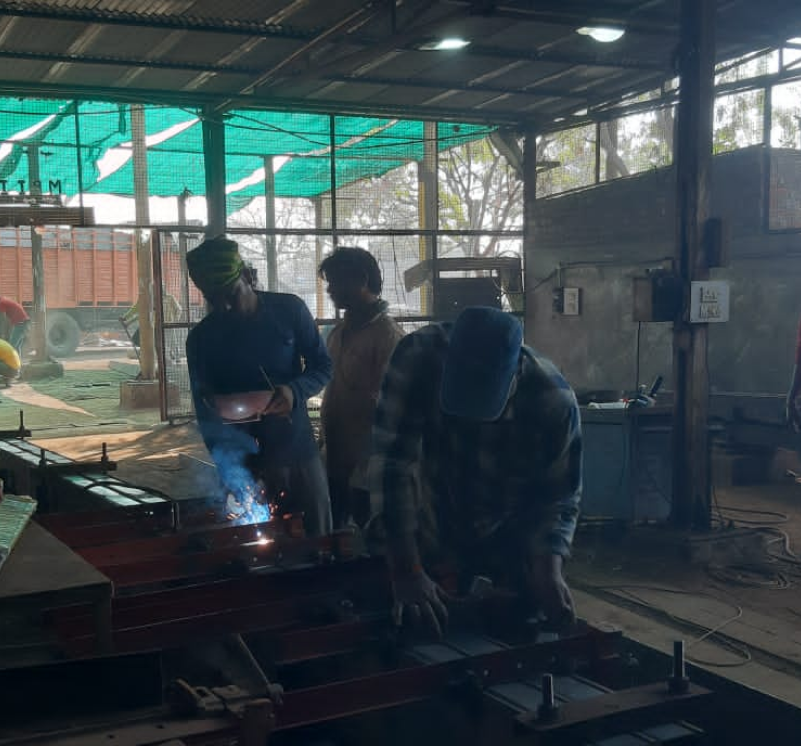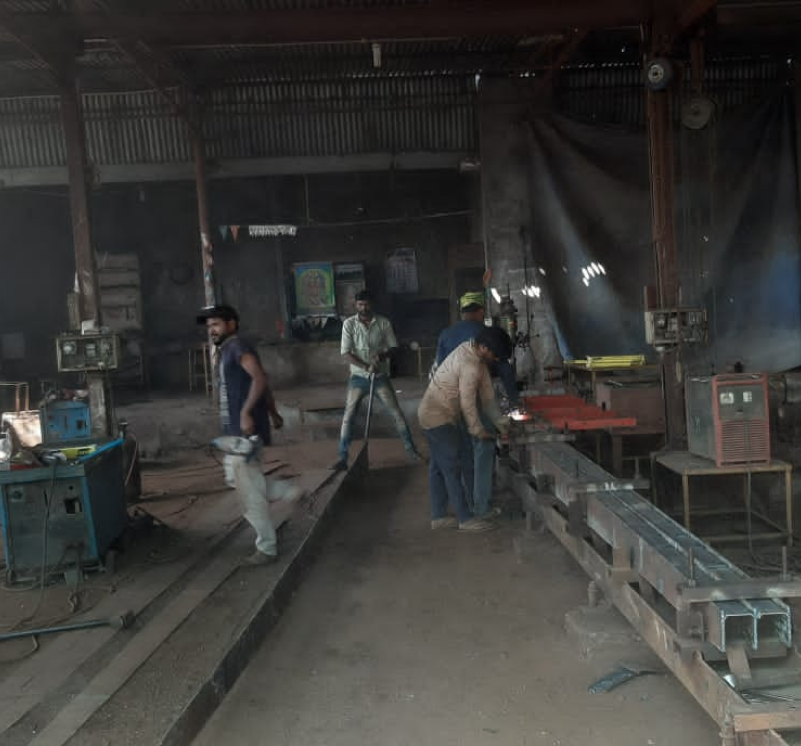 Manchukonda Industries Plant Tour